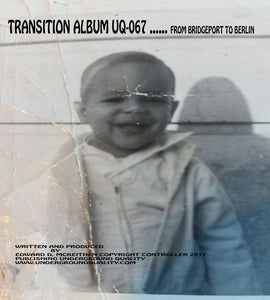 Sorry I am still learning how to set this up...but it works! This project consist of 6 tracks you will find a drop down window TITLE click and select the track you want then add to cart...Lot of work I know...but you can listen to the full album just click the nice story below,,,but I will have this fixed in a few days!
Hope you still buy...Buy xx)
This album in short is about my journey with my family as we move to Berlin Germany. Why you ask? It's the only good option for me...In order for my kids to have an experience in another culture and education...While bring me closer to work and making it affordable for their future Education. 3 years later I still don't speak much German Yet...I am working on it...but my kids are blooming and learning German culture and the German Language!. They have friends on both sides of the pond! My goal is to continue using music to expand my family's mind and life as well as mine! I hope you receive the emotions by way of the music I make...
Ed Jus-Ed That is...